Meet the Teachers
Great Child care in Parkville, Missouri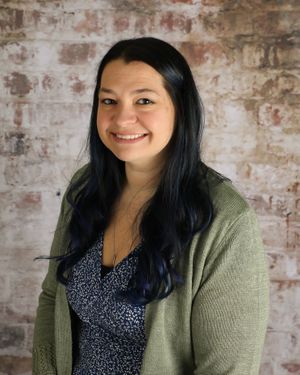 Owner/Director:
Hello! I am Brandi, owner and director of Smart Beginnings since July 2017. I have worked in childcare for 21 years. I have taught every age group from birth to 5th grade. I received my Bachelors degree in Early Childhood and Leadership from Park University. Together with a team of dedicated and creative teachers, I am committed to providing your family with a loving and developmentally sound foundation for a lifetime of learning. When I'm not at Smart Beginnings you will find me enjoying family time with my partner and my 4 beautiful daughters Addyson, Alexa, Averie, and Ashlyn. I love playing volleyball, crafting and attending my children's sporting events. My favorite thing about working at Smart Beginnings is the amazing relationships we form with the children and their families.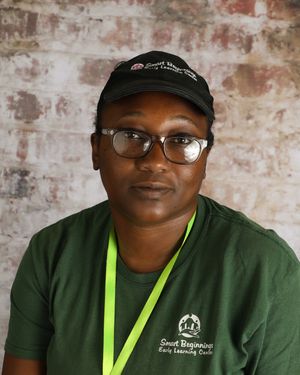 Bright Beginners Classroom:
Hello, I'm Ms. Melanie!
I graduated from JC Harmon. I have 2 children and 3 grandchildren. I love cooking and spending time with my grandchildren. I've worked in childcare for over 6 years, I love developing the bond with all the children I care for. I love to watch them grow and learn. Smart Beginnings is such a great place to work because it really feels like a big family.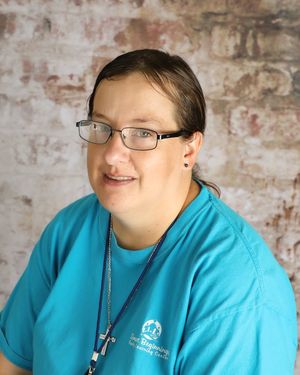 Little Movers Classroom:
Hi, I am Ms. Cheryl. I am the co-lead teacher for Little Movers Classroom. I have worked in childcare for 3 years. I started at Smart Beginnings at the end of February 2021. I have been the Little Movers lead since March of 2021. My fiancé and I have a 17-year-old daughter and five godchildren, four boys and one girl. We have six fur babies, two dogs and four cats. I have lived in Missouri all my life. I went to Park Hill high school and grew up in the Park Hill School District. I am excited to get to know you and your family and work with your child. I am also excited to watch the kids as they grow and meet new milestones. My favorite thing about working for Smart Beginnings is to watch how much each child has grown over time, they grow and change so fast.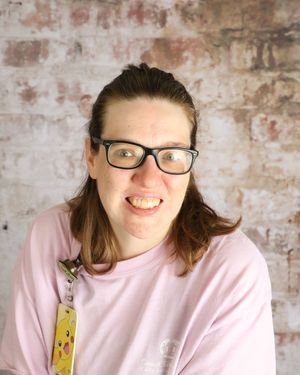 Little Movers Classroom:
Hello! My name is Kari. I am the assistant teacher in the Little Movers classroom here at Smart Beginnings Early Learning Center. I attended Park University, studying Theater and Early Education. Outside of Smart Beginnings, I love playing various types of games, and teaching at my church. I really look forward to discovering new opportunities and learning new things while teaching at Smart Beginnings.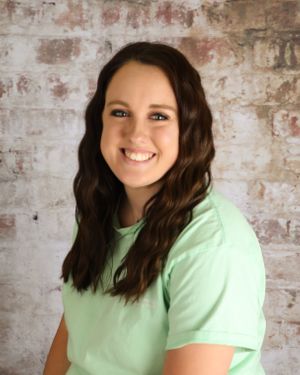 Creative Learners Classroom:
Hi, my name is Abby Clifton. I recently returned to Smart Beginnings in 2022 and am so excited to be the lead teacher in the Creative Learners Classroom. I love getting to know the parents & the kiddos enrolled in my classroom. I was born & raised in Kansas City, Missouri. I have worked in childcare since early 2020 & it has been so rewarding. I am a mother to an amazing little boy named Jaxson. He is my life & light. We enjoy going to the park, swimming, shopping, having movie nights & doing family nights together. We have 1 dog named Jessie, because of course my son is OBSESSED with Toy Story. My favorite thing about working at Smart Beginnings is being able to teach the children new things and help their little minds grow.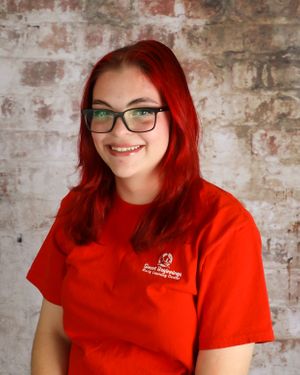 Creative Learners Classroom:
Hello. My name is Katherine Snow, I prefer to be called Rin. I graduated high school in May of 2023 from Lead Innovation Studio. Though I have no prior professional experience in childcare, I do have academic experience. While in high school I completed child growth and development, which turned out to be one of my favorite classes. My Family consists of my mom, my stepdad, my grandma, my 12-year-old brother, a dog named Lucas and four cats named Bean, Ginger, Mystic, Mochi. I'm excited to work at Smart Beginnings because I will be gaining a new life experience that may help me decide whether or not I want to be a teacher, specifically an art teacher. One thing I love about working with children is that they express themselves with their creativity and imagination.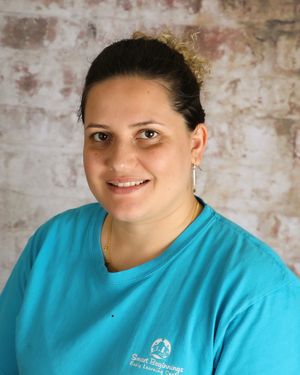 Discoverers Classroom:
Hello!
My name is Parwana Adib, I was born and grew up in Afghanistan and graduated from Abedi Balkhi high school-Afghanistan. I have worked 3 years as a kindergarten teacher in Afghanistan then I moved to the United States in 2016 and completed my CDA and started working with pre-schools in the US. I have loved my years working with children and I truly believe working with children is my calling!
I have just joined Smart Beginnings Early Learning Center and found our team is truly a little family, and I'm so happy to be part of it!
In my free time, I enjoy reading, watching movies, going shopping, and spending time with my beautiful family, my husband, Zia and my two beautiful babies Taha and Tahhan!
I love working at the SB Learning Center with the best children, families, and staff! We mean it when we say we are a family!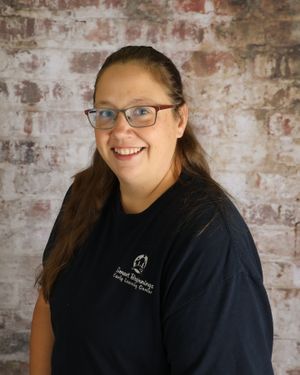 Explorers Classroom:
Hello, I am Amanda Von Behren, I will be your child's teacher while they are in the Explorers classroom. I am super excited to be a part of your child's journey here at Smart Beginnings. I have worked in various rooms throughout my years here at Smart Beginnings. In July 2017 I started as an assistant teacher and has since moved up to lead teacher. I am also the afternoon administrator. I love working for Smart Beginnings and love helping your children grow. I was born and raised in Minnesota and moved to Missouri when my daughter was about 4years old. She is now 20 and is going to Mizzou. I too have taken the jump into college, I'm currently going for my degree in Early Childhood Education. When not at work or doing school work you will find me with my partner and her four girls. My favorite thing about working at Smart Beginnings is facilitating the growth and learning of each child in my care.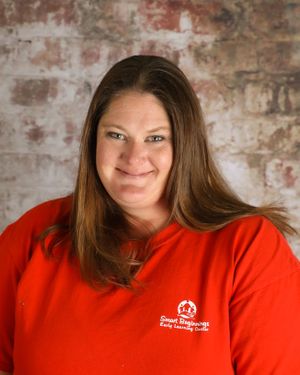 Adventurers Classroom
My name is Theresa Reinke. I have worked at Smart Beginnings since July 2017. I have taught in many different classrooms during my career here at Smart Beginnings. I am currently one of the lead teachers in the Pathfinders classroom as well as the assistant director. Before I joined the Smart Beginnings family I was a nanny for a family for eight years. My family and I live in Weston, MO. I have two children, a daughter Kaitlyn and a son, Silas. Working with children is a passion of mine and I enjoy watching children learn new things every day. It is so much of a passion that I am currently in school working towards earning my Early Childhood Education degree. When I am not at Smart Beginnings or working on homework. I enjoy watching my daughter and son play all the various sports they play. My biggest goal for my classroom is to keep my students engaged in meaningful play based activities and lessons throughout the day. I strive to create a positive, loving, and nurturing environment for my students, and firmly believe that it is essential for children to learn and develop cognitively, physically, socially, and emotionally. To me preschool is where the foundation to achieve success in a classroom setting is established and creating a strong foundation is critical for the next stages in a child's life. One of my favorite things about working at Smart Beginnings is that we work to build strong relationships in our classrooms and to build positive classroom communities.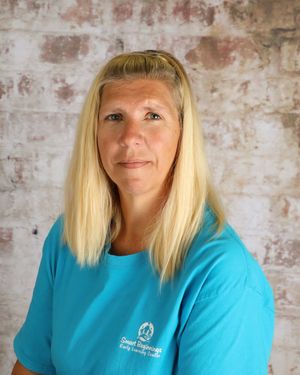 Pathfinders Classroom:
My name is Carla Curtis! I am excited to get to know your child in the pathfinder classroom. I graduated from Park University with a teaching degree and minored in business. I have worked in public education for over 15 years; I also have worked in early childhood for many years. I have been a teacher, lead teacher, supervisor, assistant director, as well as a director. I am married and have three daughters and a grandson that I adore. In my spare time I enjoy traveling, crocheting, quilting and walking for breast cancer and Dementia/Alzheimer's. I love to teach; when you're teaching and that lightbulb goes off and that child gets it, you feel so good to be a part of it. I am proud to be working for Smart Beginnings. The vibe here is great and you always feel like you are a part of a team!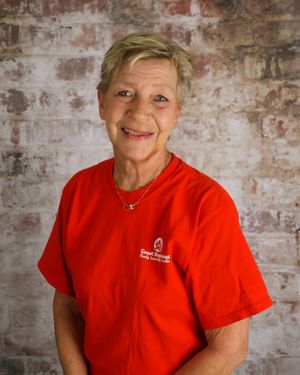 Multi-Focus Teacher:
My name is Patty Dinovo, I have 5 beautiful children. I had worked for Smart Beginnings for 5 years in the infant room. I left for a short time, and now back as a multi-focus teacher, working part-time. I love to cook and bake. I also love to read. One of the best things about working for Smart Beginnings is that my boss always does her best to meet my needs both for work and when I need time off for family.
Multi-Focus Teacher:
My name is Megan. I began babysitting as a preteen. In my early 20's I started to work in childcare professionally. In the past several years I have worked in several daycares and have also worked as a private Nanny for three Families. I have a passion for working with kids and love helping them learn and grow. I love working at Smart Beginnings for that very reason. I love that it is a positive work environment. I am thankful for the opportunity to work at Smart Beginnings, It is just a wonderful place to work. My hobbies include watching movies and hanging out with friends.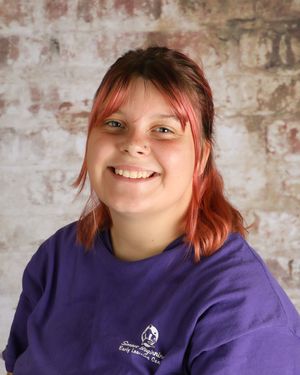 Multi-Focus Teacher
Hi! I am Amethyst. I am a multi focus teacher at Smart Beginnings, therefore I work with all canter kiddos. I love getting to know them all and really start to understand what is going through their minds. I started watching my nephew when he was born and got a lot of experience working with children as he grew up. Growing up I also had 6 siblings who taught me not only how to take care of children but how to take care of myself. I plan to go back to school for early education very soon. I look forward to guiding your child through their learning and getting them ready for what the future brings. I'm very thankful that I have the job at Smart beginnings, it has brought friendship and people I can really count on. Just coming to work and seeing the children brighten up my day.
Multi-Focus Teacher:
Hello!
My name is Ryan Stubbs. Before jumping into childcare, I spent the majority of my career taking care of people. I've been working in caregiving for a total of seven years. I, myself have three kids. I look forward to helping all of our students become the best version of themselves.
Multi-Focus Teacher
Hello, my name is Jasmin. I am 22 years old and very nice. I am currently in college to be a healthcare administrator and I will receive my degree in May of 2024. I love to dance and be around children, it is honestly a great thing to do for myself. I am very great at communication and will always make sure everyone is informed. I had a horrible incident a few years ago where I died for 12 minutes, before being brought back. After that I always encouraged people to ALWAYS keep going in life. With that being said, I am such an encouraging person! I love to see people do well; no matter what situation they're in!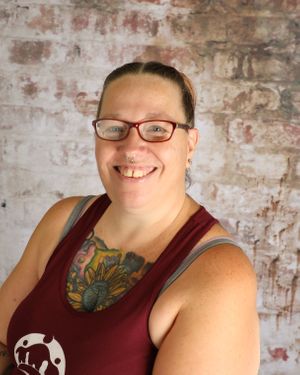 Nutritional Specialist:
My name is Kathryn Holloway. I am a mother to two boys, I also have 2 cats. I have been cooking as a profession for 17 years, but I've been cooking since I was a child. I have primarily worked in nursing homes and assisted living facilities. I have prepared meals for as many as 150 people. I enjoy cooking and baking. What I enjoy most about Smart Beginnings is being able to watch the children grow and develop their own personalities.
Multi-Focus Teacher
Hello, Ms. Mary Ann here! I am a mother of 2 amazing children. I have been a caregiver for 15 years and I find it very enjoyable. I love watching children learn and grow. I am excited to join the Smart Beginnings team and have a positive impact of the lives of the children in our care.